Our Expertise
Our team have a range of backgrounds, from occupational psychology, disability management, nursing, and lecturing, but what we all have in common is a strong passion to make a difference for the organisations we partner with. We do this through bringing the theory and evidence to life through practical, real life experience so that you can implement the tools and techniques straight away within your workplace. We go a step further than simply 'awareness raising' and help you to take positive action.
Lisa Whittleton, Director
I've had an interest in psychology and how we think, feel and behave since long before University, quite possibly shaped by personal experiences growing up with close family / friends affected by mental ill health.
My first role after doing a master's in occupational psychology (after a short stint in recruitment which was very much not for me) was working as a Vocational Rehabilitation Consultant with wounded, injured and sick service personnel to help them transition to a new career. This was totally inspiring and really opened my eyes to the stigmas that exist in workplaces around mental health and disability. I set up Illuminate in November 2013 as I was keen to influence this positively. At the time, we were not having the conversations we are now around mental health, so I recognise we have come a long way…but there is still a way to go to de-stigmatise completely and ensure we are being proactive around the topic so our teams can thrive at work.
I love building relationships with our clients to really get to understand their world and the challenges within it to help bring about positive change. Working in this field is a constant reminder of how easy it is to slip into unhelpful habits in terms of looking after my own mental wellbeing and achieving the right 'work-life' balance. I do have to work hard to practice what I preach, and don't always get it right. This is what makes my facilitation real and relatable for you.
I am a people person and tend to be the listener, the support and the new perspective for many of my friends. I am all about socialising, and love music festivals and gigs, alongside what I believe is a healthy addiction to Crossfit…and my cat, Mrs Norris.
Mental Health First Aid Instructor
Certified Everything DiSC Facilitator
DSE Assessor
TAP.Cert – Certificate in Training Delivery
MSc Occupational Psychology, University of Sheffield
Certified Disability Management Professional (CDMP) through the National Institute of Disability Management and Research (NIDMAR)
BSc Psychology, University of Leicester
Accredited to complete Dyslexia Vocational Evaluations (Dyslexia Foundation)
Level 3 Award in Education & Training (formerly PTLLS)
Psychometric test user (A & B) in personality and ability testing
Member of the Vocational Rehabilitation Association (VRA)
Member of the British Psychological Society
Vocational Rehabilitation Team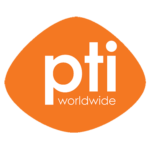 Delivering psychology-led leadership and management training and development solutions.
Whether you are looking for; a Leadership and Management development programme, Executive Coaching, a review of your leadership capabilities and/or proposition or you are a Trainer looking to develop your skills in this arena, Pti Worldwide have a solution that can be fully tailored to your needs.
Why the partnership?
"As an organisation we work in partnership with our customers to develop their leaders and colleagues throughout their organisations. One area that we have seen an increasing need to support our customers and learners is in the understanding of mental health and wellbeing in the workplace. That being said we knew right away we were not the right people to do that.
"Illuminate were an easy choice because of their history and time spent in the corporate sector doing exactly what we needed, they hadn't spotted an opportunity and pounced on it for financial gain, they had been proudly supporting their customers way before people and businesses even knew there was a "problem".
"Added to that, just like us they have a focus on building great partnerships and delivering tailored content for their customers, which made it a perfect fit." Luke Hall, Managing Director
Reficio's qualified and experienced counsellors offer talking therapies combined with practical approaches such as utilising tools from Cognitive Behavioural Therapy (CBT). Counselling can help your employees to cope with a wide range of issues, such as anxiety, stress and depression, bereavement, low self-esteem, health issues, relationship issues/divorce and other family and personal issues.
Why the partnership?
We go a long way back having worked with the Director of Reficio, Hannah Giles, in previous roles and therefore our values are aligned. Reficio offer fantastic, easy access counselling support to many of our clients with no waiting list. We have seen first hand the positive impact the counselling has had for those we refer, both personally and professionally. Reficio are fully qualified and BACP registered counsellors using an integrative approach, which means that they see everyone as an individual and select the most appropriate techniques based on what will most likely help achieve the client's desired therapeutic outcome.
Our Vision and Values
Our vision is of a society where every workplace has access to practical solutions to improve the mental wellbeing of their workforce.
We believe that work gives us a sense of purpose and purpose is vital for our mental health and wellbeing. Enabling a proactive culture which minimises the risks of stress, and recognises, supports and signposts mental health issues will have a far reaching impact.
Our company values are:
Enthusiasm
At Illuminate we love what we do and are passionate about making a real difference for the organisations who we support
Our enthusiasm brings with it a positive 'can do' attitude, perseverance, a desire to achieve and a thirst for knowledge and learning
Our enthusiasm keeps us energetic and is fun to be around.
Leading by example
At Illuminate we believe it is a top priority for each of us to lead by example in terms of speaking openly about mental health, being transparent and showing our own vulnerabilities
We also believe that demonstrating in our daily practices the techniques and strategies that we use to transform our clients workplaces makes them all the more powerful and real
Working in a role where you have a strong desire to make a difference can mean neglecting your own wellbeing. This value is a reminder to us of the importance of self-care. When we are looking after ourselves we can then be in the best position to support our families, friends, colleagues and clients.
Empathy
Empathy is a powerful value for Illuminate as we see how it brings stronger collaboration, reduces stress and increases morale
When we are empathic, we listen without judgement, we see things from another's perspective, and we respect others' opinions
Seeking to understand rather than being understood enables us to gain a full appreciation of what is going on for our clients in order to find the most effective solution for them.
One Change Project CIC
Lisa Whittleton & Emma Alford (Co-Founders)
One Change Project delivers emotionally engaging workshops to children, teaching staff and parents to promote positive mental health, wellbeing and resilience.
One Change website
One Change LinkedIn
One Change Twitter